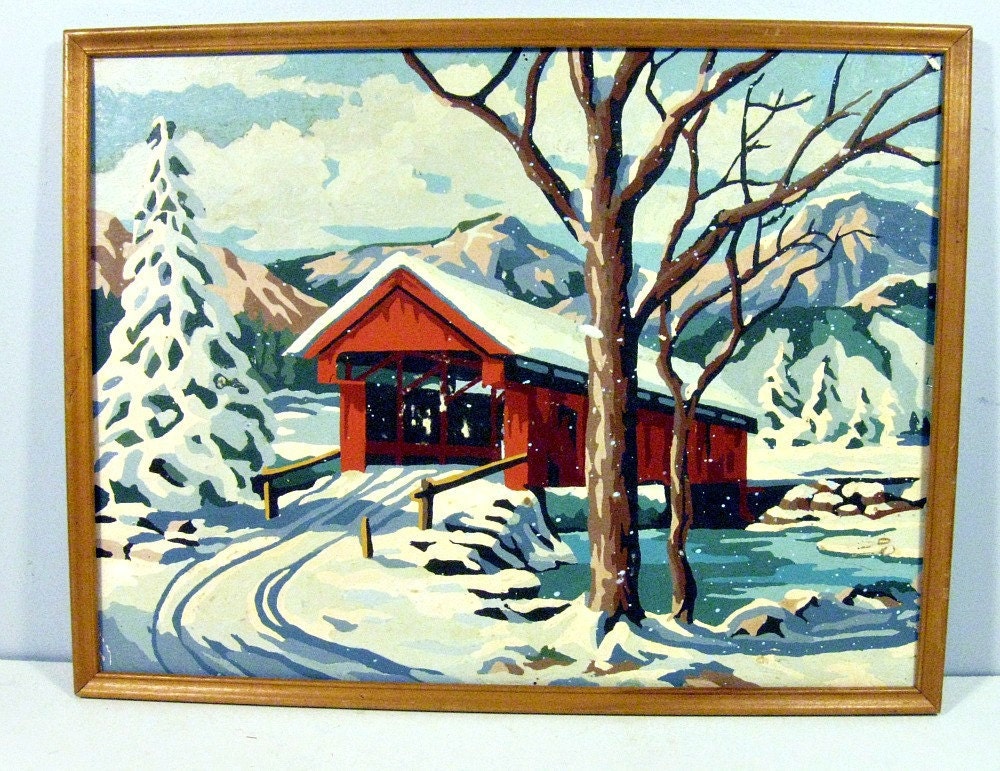 This post is dedicated to our very own Vintage Station (AKA Runs With Scissors) who has a major obsession with the old paint by number sets.
These are all great PBN's featuring winter scenes. I admit I painted many of these when I was a kid. They were a wonderful hobby and pasttime. I even found one recently in a box of keepsakes I didn't know existed and that was a happy surprise!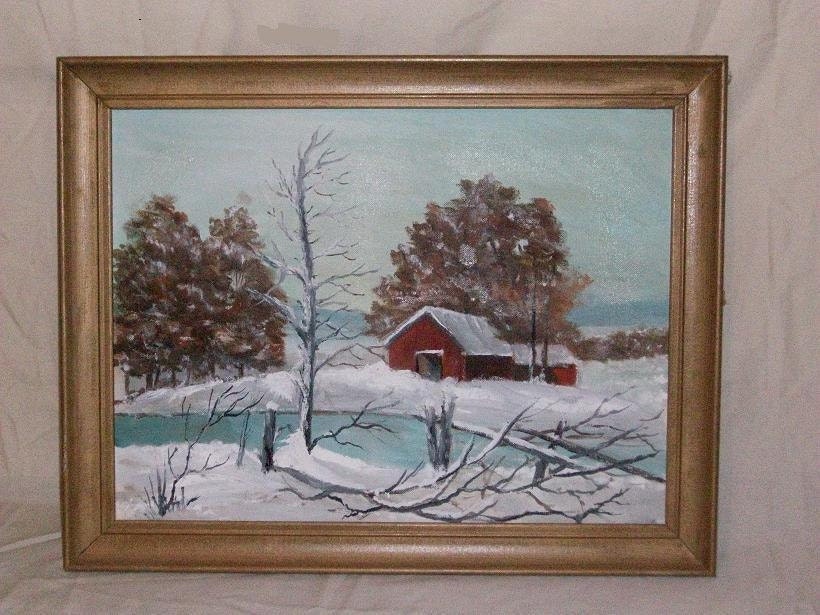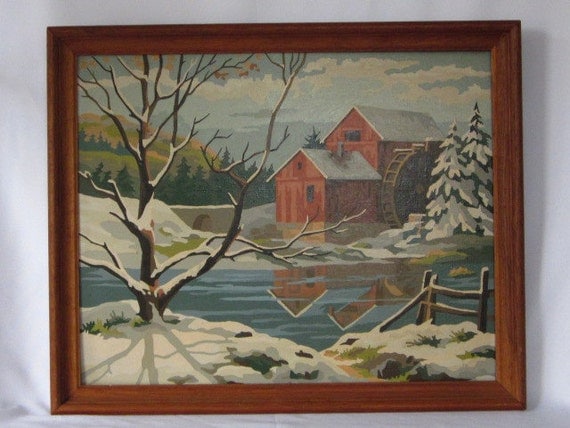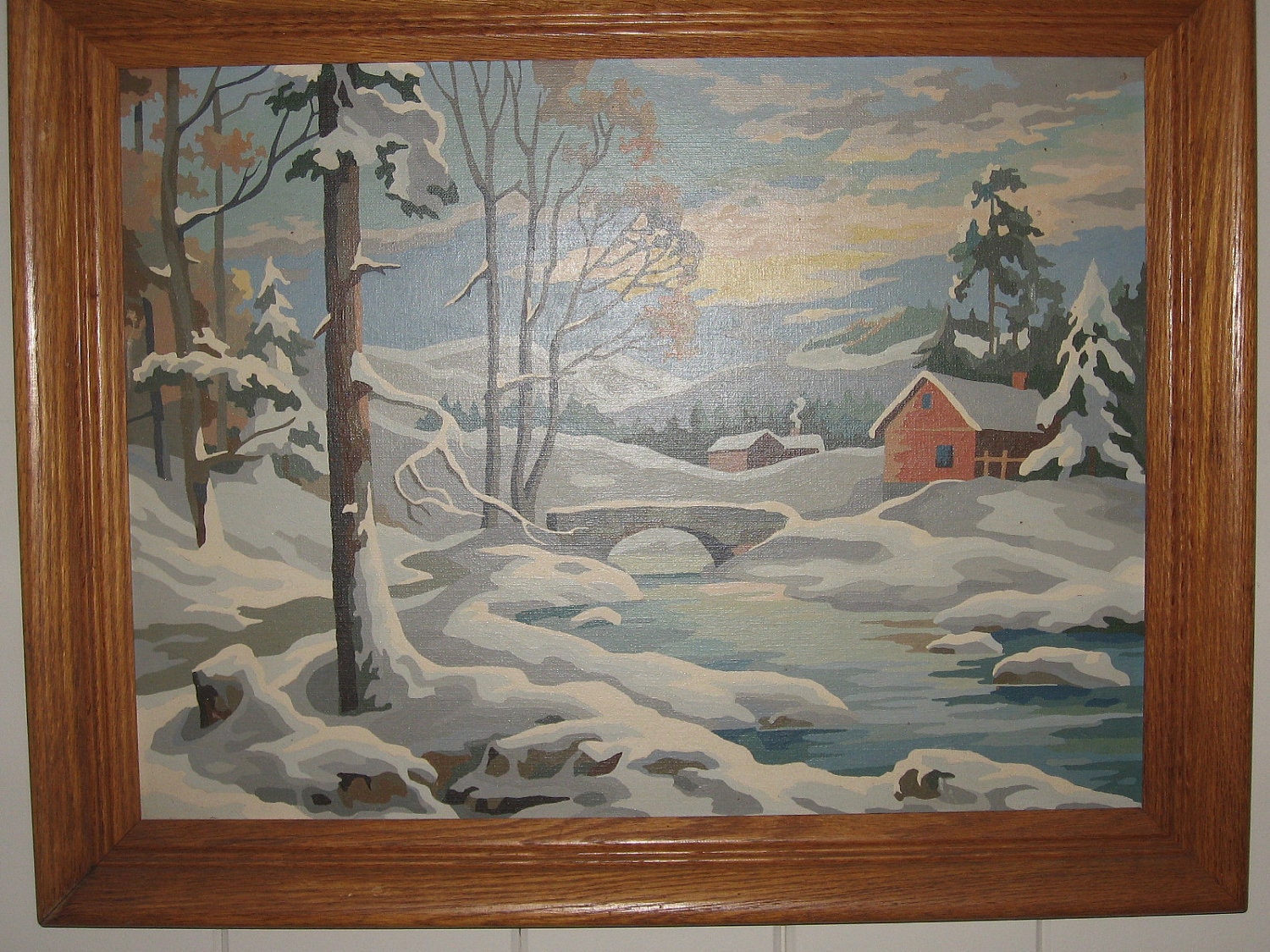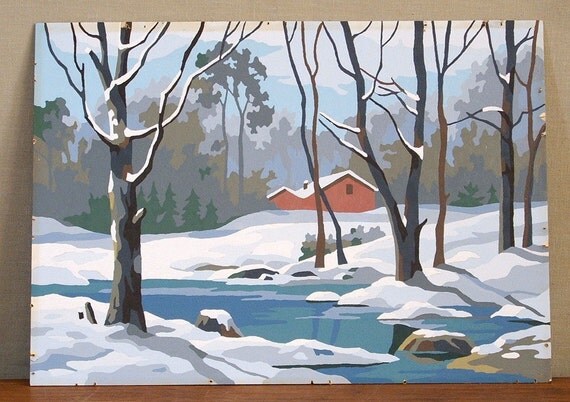 The winter scenes just seemed appropriate for my first post of the New Year. And I really do love winter and the snow.
HAPPY NEW YEAR TO EVERYONE!
Pepper